Personal data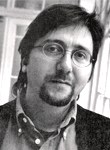 Name: Zsolt Boda
Date of birth: 7 Januar 1969.
Place of birth: Budapest
Citizenship: Hungarian
E-mail: boda@mtapti.hu
Positions
academic senior fellow, Institute of Political Sciences of Hungarian Academy of Sciences (1014 Bp. Országház str. 30)
part-time associate professor, Budapest Corvinus University (1093 Bp. Fővám place 8.)
Education
MA in economy, Budapest University of Economy, 1993;
PhD in political science,
Budapest University of Economy and Public Administration, 2000
Language skills
English: fluent
French: fluent
Spanish: fluent
Employement
1994-1996 - assistant lecturer, University of Miskolci, Department of Political Science, subject: "Political semantics" (in Hungarian)
1995 - researcher, academic senior fellow, Institute of Political Sciences of Hungarian Academy of Sciences
1996 - external associate, later part-time associate professor, Budapest Corvinus University, Centre of Economic Ethics
1995 - expert with environmental NGOs (KÖVET-INEM, Levegő Munkacsoport, Energia Klub, Védegylet)
Teaching activity
1996- Budapesti Corvinus University, subjects: "Law and ethics of international economic relations" (in Hungarian)
2002- "Ethics in Economics and Business" (in English), CEMS course  
2004-: "Business ethics" (in Hungarian)
September 2001: 'Globalisation and International Ethics' module at Community of European Management Schools (CEMS) Business Ethics Blocked Seminar, Nice, France.
September 2002: 'Global governance and environmental regimes' module at CEMS Business Ethics Blocked Seminar, University of Bergen, Norway
January 2003: "Sustainable Development", course at Ecole Supérieur du Commerce et du Management (ESCEM), Poitiers, Francce
September 2003: 'Globalisation and International Ethics' module at CEMS Business Ethics Blocked Seminar, University of Helsinki, Finland.
September 2004: 'The Governance of the Global Commons" module at CEMS Business Ethics Blocked Seminar, Budapest Corvinus University
Research specialization
Environmental economy, international environmental policy
Political theory, political communication, public policy
Economic ethics - international ethics
Research support & Research cooperation
2004-2005 Financial support of National Cultural Fund Project: "Global economy - global society. The ethics of international economy "
2004-2006 OTKA. [Hungarian Scientific Research Fund] Project: "Global environmental regimes and Hungarian public policy"
2001-2004 OTKA [Hungarian Scientific Research Fund] Project: "Political communication on the internet ", head of the research team: Balázs Kiss.
2001-2003 Bolyai Scholarship Project: "Global ecopolicy. The problem of international environmental goods and collective act"
2001 Mellon Foundation Fellowship in Paris
2000 PHARE program, Project: "Implementation of Environmental Principles: Comparative Survey between the European Union and Hungary". Leader of the research: László Zsolnai.
2000 General Electric Tungsram scholarship of Hungarian Academy of Sciences  
1998-2000 OTKA [Hungarian Scientific Research Fund], Project: "Discourse approach to politics ", head of the research team: Márton Szabó.
1998-1999 Civic Education Project Eastern Scholar Fellowship
1997 BKE International Relations Doctoral Programme Project: "Trade, development, environment. Chapters of international political economy of environmental protection", doctoral research, supervisor: Károly Kiss.
1997 doctoral fellowship of Soros Foundation
1997 Firm Economy Department at Budapest University of Economy, Project: "In compatition wth the world. Societal concerns of competitiveness". Head of the research team: László Zsolnai. Co-leader of subproject "Environmental protection and competitiveness" together with György Pataki.
1996-1997 scholarship of the French government at University of Versailles
1995 Samantha Smith Foundation scholarship at University of Minnesota
Membership in professional organizations & Activity in professional public life
Member of Hungarian Association of Political Science
Member of Environmental Management Subcommittee of Management and Organization Studies of Hungarian Academy of Sciences
Member of European Group for Organizational Studies

Studies
"Respecting the Commons" Laszlo Zsolnai - Knut J. Ims ed.: Ecology, Ethics and the Limits of Business (E. Elgar, to be published)
"Global Environmental Commons and the Need for Ethics", Society and Economy, Fall 2003, 213-224. p.
coa-uthors Balázs Kiss and Kata Berta: "Campaign on the Net. Parties, Papers and Palavers in the 2002 Hungarian Elections", Central European Political Science Review, 4(12), Summer 2003, 142-165.p.
"Globalization and International Ethics", Laszlo Zsolnai ed.: Ethics in the Economy. Handbook of Business Ethics. Oxford, Peter Lang, 2002, 233-258.p.
"Interpretive Business Ethics", Business Ethics: A European Review, vol. 11. no. 3, July 2002, pp. 302--06
"Interpreting Political Culture", Susan C. Pearce and Eugenia Sojka ed.: Mosaics of Change: The First Decade of Change in the New Eastern Europe (University of Gdansk, Gdansk, 2000), 275-285.p.
Working Papers
Conflicting Principles of Fair Trade, Business Ethics Papers, No. 3, Business Ethics Center, Budapest University of Economic Sciences, January 2000
Co-authors György Pataki, László Radácsi and Chris Hope: Environmental Strategies and Performance among Hungarian Industrial Firms: Preliminary Research and Empirical Analysis.
Working Paper of the Judge Institute of Management Studies, University of Cambridge, WP 34/98, 1998